Tables
Table Rentals
Party Equipment Rentals in Abilene, Texas
Are you hosting a party or organizing an event? The first thing in your list should be your venue and the number of attendees. Planning for an event can be a bit stressful when you have a ton of things on your list. Jumps & Tents for Events can help you with your tables and chairs needs. We have round tables, plastic and wood rectangular tables, and cocktail tables on hand which are perfect for your child's birthday party, church events, business halls, or wedding receptions. Or if you just need some extra serving space, our table and chair rentals will definitely do the job.
Check out our table and chairs bundles to save on your budget. If you want to have a more elegant setup, we have linens available.
With Jumps & Tents for Events, our clients also have the option whether to take advantage of our Delivery Services or for Customer Pick-Up and Drop-off.
Customer Pick-Up and Drop-off
Our chair rentals are all good for up to 3 days for the price shown and customers may opt to pick the chairs up themselves and drop them off to our warehouse/office as well.
We are located at 1734 S 20th Abilene, Texas 79602. Items must be picked up on Friday between 8am - 10am and dropped off on Monday between 8am - 10am. Please note that late drop-off will incur a $25 late fee.
Delivery and Pick-up Services
Delivery fee applies and is based on the purchase order amount when you choose our delivery services. We would gladly deliver the chairs to your event location on the Friday before your special day and pick them up on the Monday following that weekend. Should you need a different time arrangement, kindly contact our office immediately at 325-899-5550.
Delivery Fees
4 foot Plastic fold in half Rectangle Table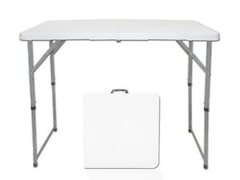 6 foot PlasticTable Rectangle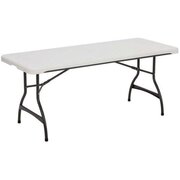 6 foot Wood Table Rectangle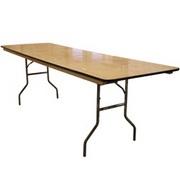 8 foot Table Rectangle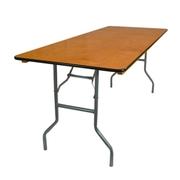 3 foot Table Round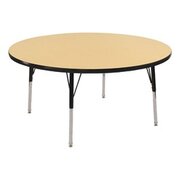 4 foot Table Round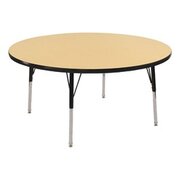 5 foot Table Round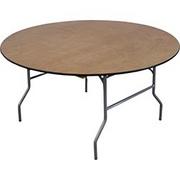 (Tall) 30 inch Cocktail Table Round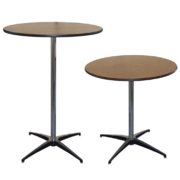 (Short) 30 inch Cocktail Table Round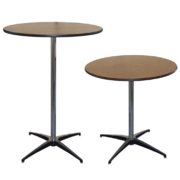 Serpentine Tables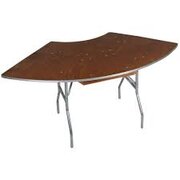 6 ft Table & 6 Tan Chairs Bundle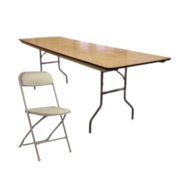 6 ft Table & 6 White Chairs Bundle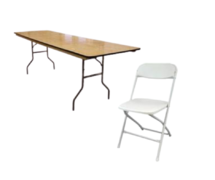 8ft rectangle table w/ 8 Tan chairs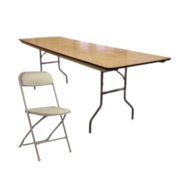 8ft rectangle table w/ 8 White chairs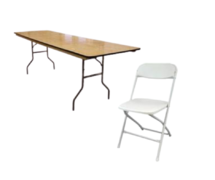 5ft Round table w/ 8 Tan Chairs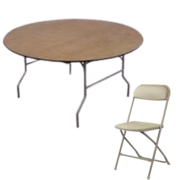 5ft Round table w/ 8 white Chairs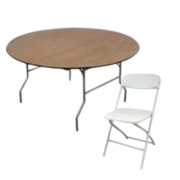 5ft round table w/ 8 padded garden chairs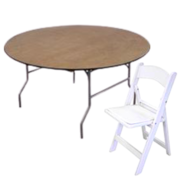 Sweetheart Bundle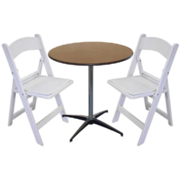 5ft round table w/ 8 Resin garden chairs (Mahogany)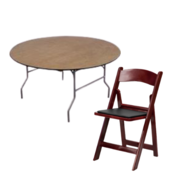 6 ft picnic table with 2 benches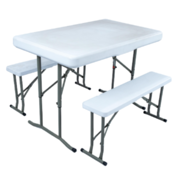 6 foot Table Round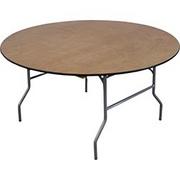 Service Area:

If you are looking for party rentals near Abilene, we got you! We serve the Big Country but we also cater to cities within 30-50 miles from Abilene like Baird, Bradshaw, Buffalo Gap, Caps, Cozart, Clyde, Eula, Fort Phantom Hill, Goldsboro, Hamby, Hawley, Impact, Merkel, Noodle, Oplin, Potosi, Stith, Trent, or Tye, Albany, Anson, Cisco, Cross Plains, Drasco, Ford Chadbourne, Hamlin, Lueders, Mitchell, Moran, McCaulley, Scranton, Shep, Stamford, and Sweetwater with a $40-$240 travel fee.