Water Slides and fun
Water Slide Rentals
Rent a Water Slide in Abilene, Texas
Get soaked!
Beat the heat and cool off while having fun with our Inflatable Water Slide rentals! Jumps & Tents for Events have a wide variety of water slides, bounce houses, and combo bouncers where children of all ages and adults can all have a great time! Try our best-seller, The Blue Wave, and prepare to get soaked because you will definitely want to keep on going up and down this 18-foot water slide for hours. If you have enough space and want to have a mini-waterpark, go ALL-IN with our Tropical Dynamic Duo Slide!
Inflatable Water Slides are incredible attractions when used as the centerpiece of your event. Check unit dimensions to make sure you'll have room for your inflatable slide rental unit; the length, width, and most importantly the height.
Price is for up to a 4 hour rental with the latest time of pickup at 5:00 P.M. You can keep it longer for an additional $25 but it will still have to be picked up by 5:00 P.M.

Want it after 5:00 P.M.? Schedule it for pickup the next day until 8:00 A.M. by hitting the next day button on your time selection page on the lower right of the times. Our system will charge you an additional $50 to keep it all night.
Why choose Jumps & Tents for Events?
"We rented a big water slide for our son's birthday and the kids had an absolute blast! We let our older teenage kids and their friends go on it later and they played for two hours! The office staff was very helpful on the phone answering all of my questions and booking the slide for me. They arrived early and did a great job setting it up and all of the workers were very nice. We would definitely rent from them again. I highly recommend!"
- Anna Bridge -
Dunk Tank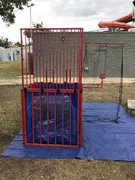 19 x 10 Lil' Kahuna (Toddler)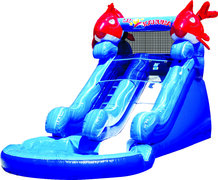 18 x 14 Happy Jungle Splash 5 in 1 Combo (Wet)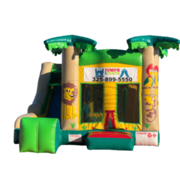 Princess Combo (WET)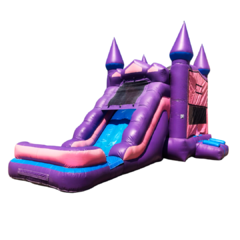 Colorful Castle Combo 5-N-1 (wet)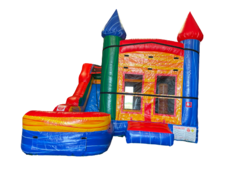 30 x 13 Royal Bounce & Slide (WET)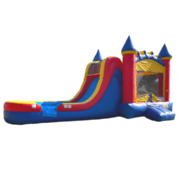 30 x 13 American Patriot Combo (WET)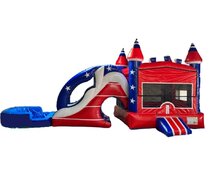 34 x 13 Unicorn World and Rainbow Splash (WET)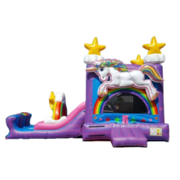 Jurassic Combo (WET)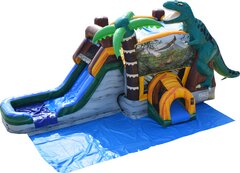 13ft Fireblast Tsunami Inflatable Waterslide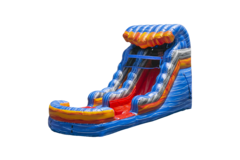 15ft Purple Crush Waterslide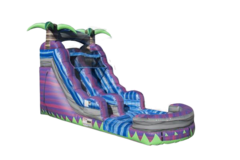 The Blue Wave (18-ft Slide) Waterslide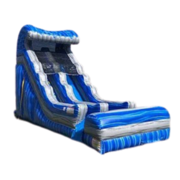 15ft Tropical Glides Dual lane Waterslide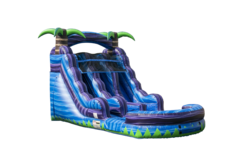 Rockin' Rapids 19-foot Slide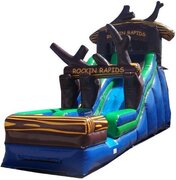 Riptide 18 ft dual lane waterslide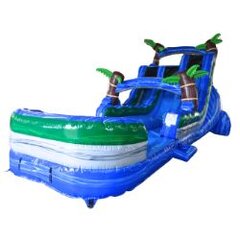 Slip N Slide Screamer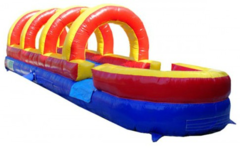 22-foot Screamer Slide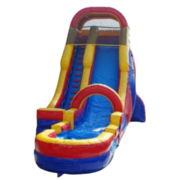 2 in 1 Screamer Combo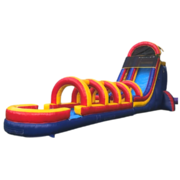 2-lane Slip N Dip Tropical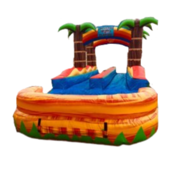 18-ft Maui Wow-E Water Slide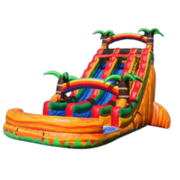 Tropical Dynamic Duo Slide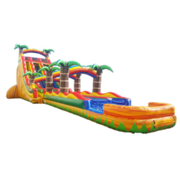 Slip N Slide Zootopia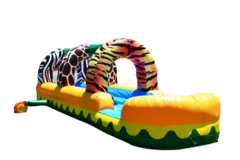 22-foot Zootopia WaterSlide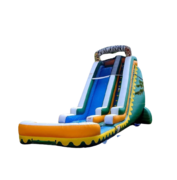 2 in 1 Zootopia Combo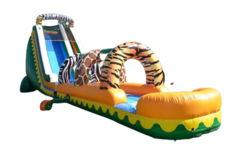 Foam Machine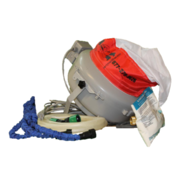 Glow Foam Party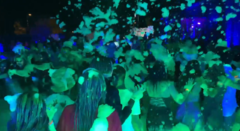 Foam Party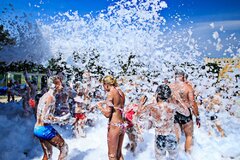 Gender Reveal Foam Party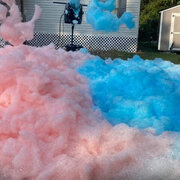 Water Slide Rental Delivery Area:

Jumps & Tents for Events have been providing party rentals in the entire Big Country since 2018 delivering fun to home parties, school fairs, church, and/or corporate events. If you are looking for party rentals near Abilene, we got you covered!

We also cater to cities within 30-50 miles from Abilene like Baird, Bradshaw, Buffalo Gap, Caps, Cozart, Clyde, Eula, Fort Phantom Hill, Goldsboro, Hamby, Hawley, Impact, Merkel, Noodle, Oplin, Potosi, Stith, Trent, or Tye, Albany, Anson, Cisco, Cross Plains, Drasco, Ford Chadbourne, Hamlin, Lueders, Mitchell, Moran, McCaulley, Scranton, Shep, Stamford, and Sweetwater with a $40-$240 travel fee.