Concession Supplies
Concession Supplies
Concessions and Supplies in Texas
Check out our Concession Machine Rentals and if you need supplies, you can purchase them as add ons. See the different flavors or options below and you can finally check them off your party needs list!
Tigers‌ ‌Blood $5.50
Grape‌ ‌Syrup $ 5.50
Blue‌ ‌Coconut $5.50
Pink Floss $10.50
Blue Floss $10.50
Popcorn mix (5 bags) $10.50

Jumps and Tents for Events offers a wide selection of party rentals and has been helping our customers make their party a success! If you're looking for fun activities for your guests, we have bounce houses, waterslides, obstacle courses, and interactive games. For other event needs like tents and canopies, tent accessories, and tent sidewalls we have different sizes and designs that would perfectly suit the occasion.
Sno Cone Grape Syrup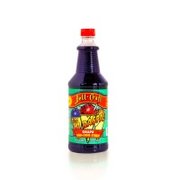 Sno Cone Blue Cocunut Syrup